Children
"Train up a child in the way they should go and when they are old they will not depart from it." Proverbs 22:6
Children are our greatest blessing and responsibility. We take this responsibility very seriously. The following are ways in which we follow our vision and mission for all children from birth through 5th grade.
Weekly Activities for CHildren
SUNDAY SCHOOL SMALL GROUPS
The first step that children would greatly benefit from is to become part of a Small Group. Sunday mornings from 9:15-10:15 AM, we have age-graded groups for babies through 5th grade. These classes are designed to be focused and help children apply the Bible to their lives.
SUNDAY MORNING WORSHIP SERVICE (10:30 AM)
Group 1: NURSERY (Babies - 35 months) Children experience the love of God through stories, play-time, music and interactive activities.
Group 2: Kid's Life Preschool Worship (Age 3 - K) is for children age 3 through Kindergarten. During the morning worship service children experience 'get on your feet' praise music, Bible lessons, missions lesson and and biblical character building.
Group 3: Kid's Life Elementary Worship (Grade 1-4). This exciting ministry will launch on Sunday, July 14 2019. Kids will start in the main worship service for about 10 minutes or so and then be dismissed all together to Kid's Life Elementary Worship. They will also experience 'get on your feet' praise music, Bible lessons, missions lesson and and biblical character building.
WEDNESDAY NIGHTS—
Midweek ministries are currently being evaluated. Check back to see whats next.
BASKETBALL CAMP-
This event has grown to be our largest Children's event for the summer. The 2019 Basketball Camp was July 8-12. Unfortunately, registration for camp closed early June when we hit our max registration of 180 campers. This event is a combination of a basketball sports camp and Vacation Bible School. Campers will learn solid basketball skills plus at two of the stations campers will have bible teaching and biblical character development.
We want to thank the Beavercreek Schools for allowing us to use a school gym for this event. We also want to thank our partner churches is Tennessee for coming to help make this camp happen.
2020 Basketball Camp Registration will open in April.
Other Stuff
As events are scheduled we will announce them right here.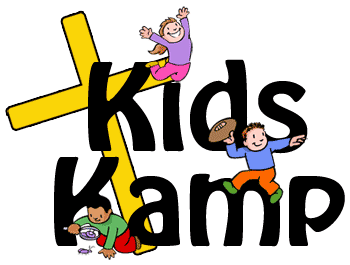 Kids Camp 2020 we will go to Seneca Lake Camp in June. Cost is usually around $190 for a full five day camp. This includes all camp fees, food, lodging and events and classes. Registration will begin March 1, 2020. Camp will be for children having completed 3rd grade through having completed 6th grade.
Safety
Everyone who works with minors in any way: 1. fill-out an application, 2. are screened and interviewed, 3. background checks performed, 4. trained to fit their ministry area.