Small Groups
Adult Small Groups
The adult ministry exists to help deepen our connections to Christ, the church, and the community. We strive to be continually growing in our relationship with Christ through prayer, studying His word, fellowship, and service. Small Groups are a great way to grow in faith, practice accountability, and become stronger disciples of Christ. They are also great places for encouragement and care as we face difficult seasons in our lives. BBC currently has Adult Small Groups that meet at various times of the week. The groups are varied, but they are all great places to find true community and build lasting relationships.
Below are some descriptions for the current Adult Small Groups. Check them out and see if one is a good fit for you.
Anchored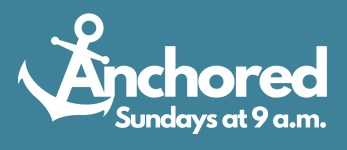 Leader: Pastor Andrew
Meeting: Sundays at 9 a.m. Approx. 30 minutes.
Format: Guided question and answer. Study materials provided.
Description: The question-and-answer format of the Baptist catechism has helped generations to learn, express, and hold on to precious biblical truths for over 300 years. Now with updated language, this tool is ready to be reviewed and shared again. Join anytime, and bring your children (or grandchildren) too — all ages are welcome!
Through the Psalms and Proverbs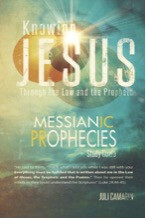 Leader: Don Van Schaack
Meets: Sunday after the service in the Fellowship Hall.
Format: Scripture reading and group discussion. Join anytime. Study materials provided. Bring a Bible.
Description: Psalms and Proverbs provide inspiration through praise and practical everyday advice. Our quarterly studies will include the application of these scriptures as well as highlighting the messianic prophecies contained in Psalms and Proverbs. In addition, at the end of each quarter, we will take a more in-depth look into additional messianic prophecies fulfilled by Jesus Christ. Come join us for what will be an exciting year of Bible study!
Minor Prophets: Nahum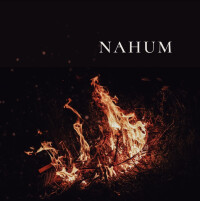 Leader: Wes Alexander
Meeting: Sunday at 6 p.m. at the church (north entrance).
Format: Scripture reading and group discussion. Join anytime. Study materials provided ($5 per book).
Description: The story of Jonah left the fate of Nineveh a little open-ended. Nahum, well, doesn't... Join us as we continue our trek through the minor prophets to see what happens to Nineveh.
Haggai

Leader: Ryan Garrison
Meets: Sunday at 5 p.m. (Dinner) and 6 p.m. (Study). 4219 Grace Cir Beavercreek.
Format: 5 -15 minute RightNow Media Bible study video followed by group discussion.
Description: In this four-part series, leader and communicator Dave Cornes challenges our priorities and spiritual apathy, reminding us that God has given us a purpose: to be part of the most magnificent building project imaginable, the church. Consider this a wakeup call. Allow the Holy Spirit to stir up your devotion to God's work again.
The Book of Signs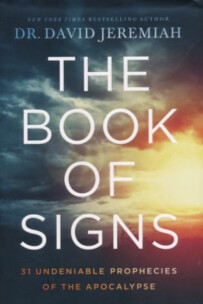 Leader: Roger Browning
Meets: Sunday at 6 p.m. in the Fellowship Hall
Format: Scripture reading and group discussion. Study materials provided. Bring your Bible.
Description: Join Dr. Jeremiah as he lays out the signs of the end times and helps you prepare for the days ahead in thirty-one easy-to-understand chapters. Filled with engaging illustrations and practical applications, The Book of Signs is a must-have resource for Christians seeking to navigate the uncertainties of the present and embrace God's promises for the future.
Jesus - True and Better -- Starting in September

Leaders: Cathryn Winters & Dawn Beasley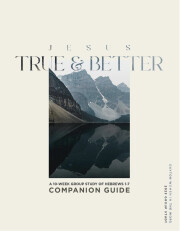 Meeting: Wednesdays at 6:30pm @ the BBC Fellowship Hall & Saturdays at 11:00am @ Starbucks inside Kroger Marketplace (Beavercreek)
Format: Book Study on Jesus, True & Better, by Dayton Women in the Word. Join anytime.
Description: This 10-week study on Hebrews chapters 1-7 was written by Dayton Women in The Word; Gives you the tools to understand the context, application and truths found in Scripture.
.
(Stay tuned for more small groups.)