Children
Dear Friends,
Below is the normal information we provide on our church website for children and families. For a season we are moving it down and providing you with material to teach your children at home while they are out of church.
There are 3 FREE resources we are offering.
Lifeway Kids at Home
RightNow Media
1. Lifeway Kids at home. On a normal Sunday your children have small group where they hear Bible teaching and use worksheets to learn about Jesus and how to live as a Christian. With the current modification of church services, Lifeway is offering this FREE to all families so they can teach their children at home. Below are the instructions to get the free material. You will need to create a Lifeway accout, but that's free too.
Feel free to share this with anyone you know, whether they are part of BBC or not. We want all parents equipped to teach their family.
Church Family,
As the concerns over the Coronavirus have been increasing, many churches have decided to temporarily move to an online platform. In light of this, we want to offer a temporary solution for families to conduct Bible study times at home using a LifeWay Kids at Home Digital Pass experience.
This Digital Pass is a temporary resource to supplement Sunday School from home. There will be a video session with a downloadable Activity Page and One Conversation Sheet available weekly. To get the Digital Pass and access LifeWay Kids at Home, please have each of your families follow the steps below.
Step 1: Go to my.lifeway.com/redeem
Step 2: Register if you are a new user or log in if you already have an account
Step 3: Enter this redemption code: VZMD4SSQ38
Step 4: Click "Access" (if prompted to sign in again, sign in) and then click "My Dashboard," and go to LifeWay Kids at Home.
Step 5: Download your Activity Page and One Conversation Sheet to use as you watch the video session
2. RightNow Media. BBC offers this as a FREE resource for Christian material for families. It includes 1,000's of kids videos to watch. These videos are age graded along with full length movies, and a section in Spanish. All you need to do to get this FREE resources is email Pastor John at and he will send you an invitation link to set up an account.
To check it out now, go to Right Now Media.
**Keep in mind, through the RightNow media app and if you have a smart TV, you can cast this material to your TV from your table or phone. Remember, both devices need to be logged into the same wifi network.**
Here is our regular content for Children's ministry:
Children are our greatest blessing and responsibility. We take this responsibility very seriously. The following are ways in which we follow our vision and mission for all children from birth through 5th grade.
Weekly Activities for CHildren
SUNDAY SCHOOL SMALL GROUPS
The first step that children would greatly benefit from is to become part of a Small Group. Sunday mornings from 9:15-10:15 AM, we have age-graded groups for babies through 5th grade. These classes are designed to be focused and help children apply the Bible to their lives.
SUNDAY MORNING WORSHIP SERVICE (10:30 AM)
Group 1: NURSERY (Babies - 35 months) Children experience the love of God through stories, play-time, music and interactive activities.
Group 2: Kid's Life Preschool Worship (Age 3 - K) is for children age 3 through Kindergarten. During the morning worship service children experience 'get on your feet' praise music, Bible lessons, missions lesson and and biblical character building.
Group 3: Kid's Life Elementary Worship (Grade 1-4). Kids will start in the main worship service for about 10-15 minutes or so and then be dismissed all together to Kid's Life Elementary Worship. They will also experience 'get on your feet' praise music, Bible lessons, missions lesson and and biblical character building. After service, parents will go to the KLW room to get their children.
WEDNESDAY NIGHTS—
Midweek ministries are currently being evaluated. Check back to see whats next.
BASKETBALL CAMP-
This event has grown to be our largest Children's event for the summer. The 2020 Basketball Camp will be July 6 -10. Registration will open around Easter. This event is a combination of a basketball sports camp and Vacation Bible School Bible teaching. Campers will learn solid basketball skills plus at two of the stations campers will have bible teaching and biblical character development.
We want to thank the Beavercreek City Schools for allowing us to use a school gym for this event. We also want to thank our partner churches is Tennessee for coming to help make this camp happen.
Oher Stuff
As events are scheduled we will announce them right here.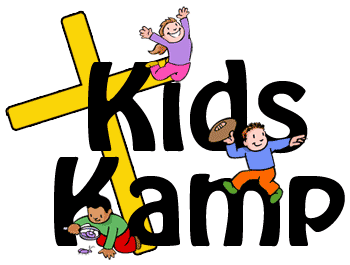 Kids Camp 2020 we will go to Seneca Lake Camp June 15-19. Cost is $185 for a full five day camp plus money to stop for lunch on the way home. This includes all camp fees, food, lodging and events and classes. Registration is open NOW. Camp will be for children currently in the 3rd grade through 6th grade.
To register your interest in Kids Kamp, please fill out the form below ASAP.
Safety
Everyone who works with minors in any way: 1. fill-out an application, 2. are screened and interviewed, 3. background checks performed, 4. trained to fit their ministry area.
We also utilize a check-in system. During the Sunday School Small Group time all children, babies through grade 2, they must ckeck-in at the Children's Host Station. During the worship service, babies through preschool will need to check-in. Older children will go tot he worship service first before being dismissed to Kid's Life Worship.