Children
To register your child for Sunday morning kid's groups, please go to the form at the bottom of this page. Thank You!
RightNow Media. BBC offers this as a FREE resource for Christian material for families. It includes 1,000's of kids videos to watch. These videos are age graded along with full length movies, and a section in Spanish. All you need to do to get this FREE resources is to follow this invitation link to set up an account. CLICK HERE
To check it out now, go to Right Now Media.
Weekly Activities for CHildren
SUNDAY SMALL GROUPS for Children
The first step that children would greatly benefit from is for them to become part of a Small Group, Sunday mornings from 9:45 - 10:15 AM. This is an abbreviated schedule do to the continued covid 19 precautions. Morning service is at 10:00 so the children will join the family at that time for the rest of the corporate service.
SUNDAY MORNING GROUPS
Group 1: NURSERY (Babies - 35 months) NO NURSERY at this time. We hope to add it when parents are comfortable sending their babies and toddlers to this group.
Group 2: Preschool Preschool Worship (Age 3 - PreK) is for children age 3 through Kindergarten. During the morning group children experience 'get on your feet' praise music, Bible lessons, missions lesson and and biblical character building.
Group 3: Younger Elementary (K- grade 2) Children will learn through beginning to learn to study the Bible, group activities and material to work on at home.
Group 4: Older Elementary (Grade 1-5). Students in this group are challenged to develop a deeper understanding of God and the Bible.
BASKETBALL CAMP-
This event has grown to be our largest Children's event for the summer. The 2020 Basketball Camp was cancelled due to the pandemic and the schools were closed where we have camp.
The 2021 Camp has been scheduled for the week of July 5, 2021
This year it will be basketball camp and cheerleading camp. Details to follow.
We want to thank the Beavercreek City Schools for allowing us to use a school gym for this event. We also want to thank our partner churches is Tennessee for coming to help make this camp happen.
Oher Stuff
As events are scheduled we will announce them right here.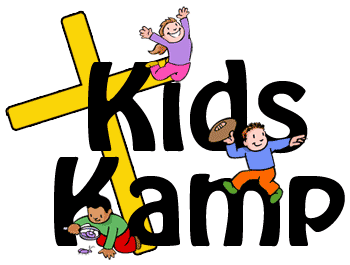 Kids Camp 2021 Estimated Cost is $185 for a full five day camp plus money to stop for lunch on the way home. This includes all camp fees, food, lodging and events and classes. Camp will be for children currently in the 3rd grade through 6th grade.
Safety
Everyone who works with minors in any way: 1. fill-out an application, 2. are screened and interviewed, 3. background checks performed, 4. trained to fit their ministry area.
We also utilize a check-in system. During the Sunday School Small Group time all children, babies through grade 5, they must check-in at the Children's Host Station.