Small Group Sunday
22 January 2023

Anchored: hold fast to these truths.
Leader:
Pastor Andrew

Meeting: Sundays at 9 a.m. Approx. 30 minutes.

Format: Guided question and answer. Study materials provided.

Description: The question-and-answer format of the Baptist catechism has helped generations to learn, express, and hold on to precious biblical truths for over 300 years. Now with updated language, this tool is ready to be reviewed and shared again. Join anytime, and bring your children (or grandchildren) too — all ages are welcome!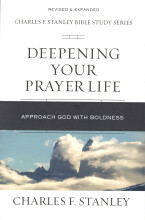 Deepening Your Prayer Life
Leader:
Roger Browning

Meets: Sunday Evening 6:00 PM; Fellowship Hall

Format: Scripture reading and group discussion. Study materials provided. Bring your Bible.

Description: The Charles F. Stanley Bible Study Series is a unique approach to Bible study, incorporating biblical truth, personal insights, emotional response, and a call to action. Each study draws on Dr. Stanley's many years of teaching the guiding principles found in God's word, showing how we can apply them in practical ways to every situation we face.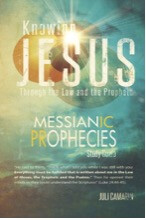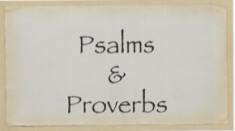 Through the Psalms and Proverbs
Leader:
Mike Gargas

Meets: Sunday after service. Adult 5 Classroom.

Format: Scripture reading and group discussion. Join anytime. Study materials provided. Will need a Bible.

Description: Psalms and Proverbs provide inspiration through praise and practical everyday advice. Our quarterly studies will include application of these scriptures as well as highlighting the Messianic Prophecies contained in Psalms and Proverbs. In addition, at the end of each quarter we will take a more in-depth look into certain of the Messianic Prophecies fulfilled by Jesus Christ. Come join us for what will be an exciting year of Bible study!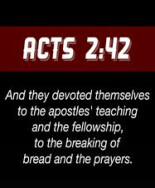 Developing Through Fellowship & Breaking Bread
Leader: Ryan Garrison
Meets: Garrisons, 4219 Grace Cir Beavercreek. Sunday, 5pm Dinner/6 pm Bible study
Format: 5 -15 min Right Now Media bible study video with discussion questions after.
Description: We live by Acts 2:42. With one another we share a meal, share our lives, then dig into God's word. We select studies that mirror what Is going on in our lives., be it a prayer study to increase our prayer life, or a study on how to weather life's storms. As a group, we find the tools to build our relationship with God. Come for the food, bring your kids and experience community.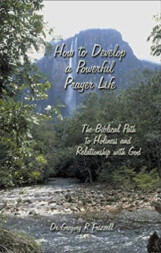 How to Develop a Powerful Prayer Life
Leader:
Nathaniel Heading

Meeting: Sundays at 6pm (when in person), or Sundays at 8pm (when on Zoom).

Format: Scripture reading and group discussion. Join anytime. Study materials provided ($5 per book).

Description: You can become a powerful intercessor! Today there are rising signs that God is calling His people back to Himself through prayer and repentance. Yet, most of God's children still feel intimidated about their prayer life. Indeed, many confess that prayer is the weakest area of their lives. God wants us to change that!

God wants His children to experience prayer as a dynamic "relationship with Him," not just a ritual. In How to Develop a Powerful Prayer Life, you will discover all the elements of powerful prayer and a dynamic walk with God. Most of all, you will experience prayer as the heart of your relationship with Jesus Christ. God longs to revolutionize your prayer life and your walk with Him. Don't settle for anything less than His best!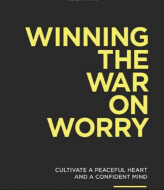 Winning the War on Worry
Leaders: Cathryn Winters & Dawn Beasley
Meeting: Saturdays at 11:00am @ Starbucks inside Kroger Marketplace (Beavercreek) from January 21st to March 11th.
Format: Book Study on Winning the War on Worry by Louie Giglio. Can be purchased from Christian Book.com or Amazon from $7.99-$12. Join anytime.
Description: God can conquer worry because He has already been victorious over the ultimate root of worry: fear. We'll look at both the theological and practical truths that will set you on a new path.